EN: There are two types of people: the ones who read, and the ones who don't. Of course, there's a whole sea of types of people in the middle, but these are the extremities. I want to talk from a reader's perspective.
We read because we want to spend some quiet time, or because we want to learn, or because we want to escape the cruel reality. So, how do we make sure we make the most of it? How do we make sure we don't waste our time and money? Here's my little list… my guidelines, let's say.
Don't read something just because everyone else is reading it
There are times when you feel like everyone is talking about the same book (a book you haven't read), or the same author, over and over again, and you start feeling like an outsider. How do you attempt to stop being an outsider? By getting that book and reading it, even if you know it's a genre you don't particularly enjoy. Wrong move.
I did that countless times, and I either stopped reading halfway, or finished reading it but hating it and resenting the fact that I had to throw my hard-earned money on it. I could make an entire list of books I only read because they seemed popular at the time, but I would only end up upsetting the people who enjoyed them, so I'm not going to do that.
Don't discard and author based on one book…
…just as you wouldn't discard a book by its cover 🙂
By simple deduction, if there was a book I started reading and ended up not liking it, I assumed that that was the author's style of writing and, naturally, it wasn't for me. Wrong again. I used to discard authors based on one book I didn't like and, months later, I fell in love with one of their other books. Months later! Just imagine if I had read that certain book earlier… Mindblowing.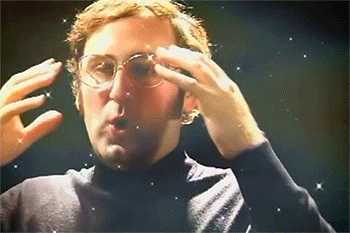 Don't read randomly
This mostly addresses to people who only dipped their toes in reading, and who find themselves uninspired regarding what to read next. While our parents (at least my parents) read everything they could get their hands on, we have the luxury of enjoying multiple ways of entertaining, so we don't feel like our only source of fun is reading and we should read any and all books.
For those of you who already found a book you enjoyed, find similar books – from the same author (maybe you'll get lucky and the author writes similarly in all of their books), in the same series, or in the same genre.
But, for those who haven't found a book to love, don't lose hope! If you enjoy watching TV shows and movies (I mean, come on, who doesn't?), make a list of your favorites, see what genre they fit in (or genres), and then look for a book from that category. The chances you'll like what you find are higher, this way.
P.S.: I suggest using this website, whenever you feel uninspired – be it for movies or books 🙂
Don't keep reading if you hate the book
As I said earlier, I've lost plenty of time reading books I hated, only so that I couldn't be called a quitter. And I was wrong. That time could have been spent in so many other ways, but now it's lost forever (yes, I'm dramatic like that).
If you hate the book, drop the book. I might receive some hate on this one, but I believe in filling your time with things that matter, and hating a book and continuing to read it is not worth it, in my world.
Experiment!
Last, but not least, don't be afraid to experiment. I know I said that you should stick to what you know, when you don't exactly know what to read next, but hear me out: once you know what you like, you can feel uninspired (again, ugh!), and that is why you shouldn't be afraid to try new things. Statistically speaking, when trying new books, you are likely to love one book out of three. What if the book you'll love is the first you'll try? Take that, statistics!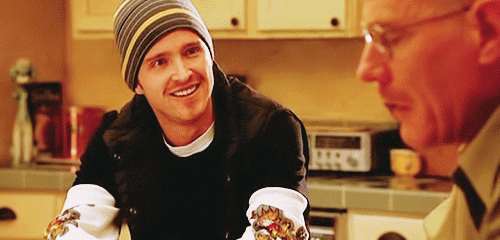 What are you currently reading? Comment below and inspire others! 🙂
---
RO: Exista doua tipuri de oameni: cei care citesc, si cei care nu o fac. Bineinteles, este un ocean intreg de alte tipuri de oameni la mijloc, dar acestea sunt extremele. Eu as vrea sa vorbesc din perspectiva unui cititor.
Citim pentru ca vrem sa petrecem putin timp in liniste, sau pentru ca vrem sa invatam ceva, sau pentru ca vrem sa evadam de cruda realitate. Deci, cum ne asiguram ca profitam la maximum? Cum ne asiguram ca nu ne pierdem timpul si banii? Aici este lista mea… reperele mele, sa spunem.
Nu citi ceva, doar pentru ca toata lumea o face
Se intampla sa dai de momente cand ai impresia ca toata lumea vorbeste despre aceeasi carte (una pe care tu nu ai citit-o), sau despre acelasi autor, la nesfarsit, si ajungi sa te simti strain/a de toti. Ce faci ca sa nu te mai simti asa? Cumperi cartea si incepi sa o citesti, chiar daca nu e tocmai pe gustul tau. Gresita miscare.
Am facut treaba asta de nenumarate ori, si ori m-am oprit din citit la jumatate, ori am terminat de citit dar am urat cartea si pe mine ca am dat banii castigati din greu, pe ea. As putea face o lista intreaga cu carti pe care le-am citit doar pentru ca erau populare la momentul respectiv, dar n-as reusi decat sa ii deranjez pe cei care s-au bucurat de acele carti, asa ca nu voi face asta.
Nu desconsidera un autor dupa o carte….
….la fel cum nu ai desconsidera o carte dupa coperta 🙂
Prin simpla deductie, daca incep sa citesc o carte si ajunge sa nu imi placa, voi presupune ca acela e stilul autorului de a scrie si, normal, nu e pentru mine. Gresit din nou. Obisnuiam sa desconsider autori in functie de o singura carte care nu imi placea iar, luni mai tarziu, ma indragosteam iremediabil de una din celelalte carti pe care le aveau publicate. Luni mai tarziu! Doar imagineaza-ti daca as fi citit cartile acelea cu cateva luni mai devreme… Incredibil..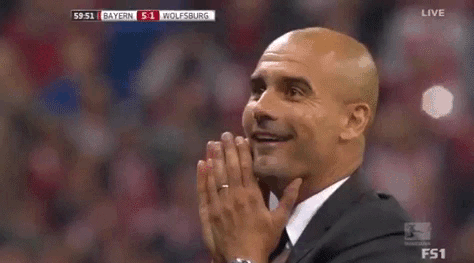 Nu citi aleatoriu
Asta se aplica mai mult la cei care abia incep sa citeasca (sau se reapuca), si care se simt neinspirati si nu stiu ce sa citeasca in continuare. In timp ce parintii nostri (ai mei, cel putin) citeau tot ce le pica in mana, noi avem luxul de a ne bucura de multiple moduri in care ne putem distra, asa ca nu consideram ca singura sursa de distractie sunt cartile, si ca trebuie sa le citim pe toate.
Pentru cei care ati gasit deja o carte care va place, sau v-a placut: cautati carti similare – ori scrise de acelasi autor (poate aveti noroc sa scrie in toate cartile in aceeasi maniera), carti din aceeasi serie, sau din acelasi gen.
Dar, pentru cei care nu au gasit o carte sa le placa, nu va pierdeti speranta! Daca iti place sa te uiti la filme si seriale (serios acum, cui nu ii place?), fa o lista cu favoritele tale, vezi in ce gen se incadreaza, iar apoi cauta o carte din acea categorie. Sansele sa gasesti ceva care sa iti placa sunt mai mari, in felul asta.
P.S.: iti sugerez acest website, cand te simti neinspirat/a – fie ca e pentru filme sau carti 🙂
Nu continua sa citesti, daca nu iti place cartea
Cum am spus si mai devreme, am pierdut ceva timp, citing carti care nu mi-au placut in mod deosebit, numai ca sa nu se poata spune despre mine ca cedez usor. Si am gresit facand asta. Timpul acela putea fi investit in atat de multe alte feluri, dar acum e pierdut pentru totdeauna (asa sunt eu, dramatica).
Daca nu iti place cartea, las-o. S-ar putea sa primesc ceva hate pentru treaba asta, dar eu cred in umplerea timpului cu lucruri folositoare, iar continuand sa citesc o carte care nu imi place, pentru mine, nu merita.
Experimenteaza!
Ultima, dar nu cea din urma – nu iti fie frica sa experimentezi. Stiu ca am spus sa ramai la ce stii, cand nu stii ce sa citesti, dar asculta-ma: odata ce ai stabilit ce iti place sa citesti, te poti simti neinspirat (din nou, blah!), iar asta e motivul pentru care nu ar trebui sa te temi sa experimentezi lucruri noi. Statistic vorbind, cand vine vorba de carti noi, ai sansa sa iti placa una din trei. Cum ar fi sa iti placa din start, prima carte pe care o incerci? Luati de-aici, statistici!
Tu ce citesti? Lasa-mi in comentarii, ca sa ii inspiri si pe altii! 🙂