EN: Have you just turned 18, or have you just finished high school and you're thinking of getting your first job? Is the adult life creeping up on you? Do you just need some extra pocket money? Either way, your first job is probably the one you will remember for the rest of your life, since it will mark the beginning of your life as an adult and as a "working class citizen".
The first job you will land will most likely be a generic one – at least in my country. Let me explain: companies are on the hunt for young students, who are full of energy and who most likely lack experience, so they can recruit them for jobs related to Customer Care. Almost everyone I know started in a similar department and then, when they finished college, they climbed their way to their desired departments.
This is not necessarily a bad practice: the company hires you part time (and they don't require a college degree for it), you have the flexibility to focus on your studies and make some extra cash and then, when you finish college, you already have some experience in the field of work, and you have an advantage over those who are first looking to get hired after they finished college.
However, until you actually get hired, you have to pass the interview. And this is not always a walk in the park.
Here are some tips for you, so you can nail your interview:
Research
When you apply to a job, you may or may not know the company and their industry. If you do, good for you, but if you don't, do a little digging. Research them, find out what they do, find out what other people (or even ex-employees) say about them, and make sure you actually want to work there.
This also includes thoroughly reading the job description for the position you are applying to. Make sure that, if the description says "resilience to stress" and "willing to work over-time", you are willing to comply with their terms. I ignored some of those characteristics, and then I was very shocked when they said, at the interview, that the normal business day is 6 hours, but I might as well be working 9 (no, I did not take that job).
Dress code
I think it goes without saying: you have to dress the part. You can't go to an interview dressed in leggings, or bermuda shorts, and expect to make a great first impression. Even if the dress code at your new workplace might be casual, you still have to upgrade it for the interview, and show up business-casual. The effort you put into making a great impression can make or break an interview – or at least a first impression.
Motivation also plays a huge role in your first (and any upcoming) interview, and employers are pleasantly surprised when someone shows that they are truly motivated to get the job.
Punctuality
If the interview is set for 10 a.m., you'd better get there 10-15 minutes earlier. It's a margin of error you shout take into consideration when leaving for the interview – the traffic might be a mess or you might miss the bus. Whatever the situation, arriving early means you will make a good first impression, you will not be panting from running to get there in time, and you will look professional.
Be prepared
I mean be prepared for almost anything: have your ID with you, your resume (you should have a hard copy on you, in case they can't pull it out from their database). Also, you should be prepared to make some small talk (in some interviews, there will be some small talk, so they could see what you like to do, what kind of person you are outside the workplace), as well as answer some serious questions.
The person interviewing you might ask you what salary you want. To answer that, you should do some research prior to the interview (see Tip 1), and also research the market, to see how much the job you applied to, pays. Then, when they ask you how much you want to get paid and you name your "price", you will have a research to base your response on. Be prepared.
You should also have some questions to ask them, regarding the job you are applying for (what will a day in your life look like if you'll work there, why did the last person leave this job – if that's the case). This shows you are interested, that you did your homework and that you are a dedicated person.
The end
Last, but not least, at the end of the interview you should firmly shake your interviewer's hand, thank them for the opportunity and let them know you expect a reply from them, whether they decide to hire you or not.
When you get home, send them an e-mail, letting them know you appreciate the time they gave you and their interest in you. This perpetuates the good first impression, leaning the balance on your side compared to other candidates.
Good luck!
---
RO: Abia ai implinit 18 ani, sau tocmai ce ai terminat liceul si te gandesti sa te angajezi la primul tau job? Viata de adult incepe sa isi arate fata pe la colturi ? Pur si simplu ai nevoie de niste bani in plus ? Oricum ar fi, primul tau job va fi unul pe care, cel mai probabil, ti-l vei aminti toata viata, mai ales pentru ca va marca inceputul vietii tale de adult, de om din « clasa muncitoare ».
Primul job pe care il vei avea va fi, cel mai probabil, unul generic – cel putin in tara mea asa este. Permite-mi sa explic : companiile vaneaza studenti tineri, plini de energie si care cel mai probabil nu au experienta, pe care ii pot recruta pentru posturi din sfera Servicii Clienti. Aprope toate persoanele pe care le cunosc au inceput din acest tip de departament si, apoi, dupa ce au terminat facultatea, s-au orientat catre departamentele pe care si le doreau.
Genul acesta de practica nu este neaparat rau : compania te angajeaza part time (si nu cer diploma de studii superioare), tu ai flexibilitatea sa te concentrezi pe studii si sa faci niste bani in plus iar, cand termini facultatea, deja ai ceva experienta in campul muncii, si ai si un avantaj in fata celor care se angajeaza pentru prima data dupa ce au terminat studiile.
Cu toate acestea, ca sa te angajezi, trebuie intai sa treci de interviu.
Iata cateva sfaturi, ca sa poti trece cu brio de interviu :
Documentarea
Cand aplici la un job, poti sau nu sa cunosti firma si industria in care lucreaza. Daca stii, bravo tie, dar daca nu stii, fa niste sapaturi. Cauta cate ceva despre ei, afla cu ce se ocupa, afla ce spun alti oameni despre ei (poate chiar fosti angajati), si asigura-te ca iti doresti cu adevarat sa lucrezi acolo.
Asta include si citirea cu simt de raspundere a descrierii postului pentru care aplici. Asigura-te, daca descrierea mentioneaza « rezistenta la stres » si « disponibilitate pentru ore suplimentare », ca esti cu adevarat dispus sa faci acele lucruri. Eu am ignorat cateva caracteristici similare, iar apoi am fost foarte socata cand, la interviu, mi s-a spus ca ziua lucratoare este de 6 ore, dar s-ar putea sa lucrez 9 (nu, nu am mers mai departe cu acel interviu).
Tinuta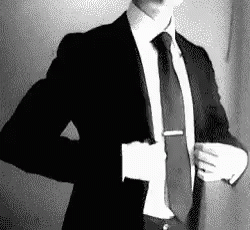 Vine de la sine : trebuie sa te imbraci corespunzator. Nu te poti duce la un interviu in colanti, sau bermude, si sa te astepti ca vei face o prima impresie minunata. Chiar daca tinuta la locul respectiv de munca este casual, la interviu va trebui sa te afisezi cel putin business-casual. Efortul pe care il depui pentru a face o buna prima impresie poate face sau desface un interviu – sau cel putin o impresie.
Motivatia joaca, de asemenea, un rol important in primul (si urmatorul) tau interviu, iar angajatorii sunt placut surprinsi cand cineva manifesta un interes crescut in job-ul respectiv.
Punctualitatea
Daca interviul este stabilit pentru ora 10, ai face bine sa fii acolo cu 10-15 minute inainte. Este o marja de eroare pe care trebuie sa o iei in considerare atunci cand pleci spre interviu – traficul ar putea fi blocat, sau ai putea pierde autobuzul. Indiferent de situatie, faptul ca ajungi mai devreme va face o foarte buna impresie, iar tu nu vei gafai pentru ca ai alergat sa ajungi la timp, si vei arata mult mai profesional.
Fii pregatit
Ma refer, fii pregatit pentru orice : sa ai buletinul cu tine, sa ai CV-ul cu tine (intotdeauna ar trebui sa ai o copie la tine, in cazul in care nu au ei). De asemenea, trebuie sa fii pregatit atat pentru discutii marunte (in unele interviuri se va recurge la discutii marunte pentru a determina ce fel de persoana esti, ce iti place sa faci in afara muncii), cat si pentru discutii serioase.
Persoana care te va intervieva s-ar putea sa te intrebe ce salariu iti doresti. Pentru a putea raspunde, trebuie sa fi facut niste cercetari, in prealabil, in care sa fi aflat care este salariul mediu pentru acest gen de job, si care e valoarea pietei. Iar cand vei fi intrebat si iti vei spune « pretul », vei avea o cercetare pe care sa iti bazezi raspunsul. Fii pregatit.
Ar mai trebui sa intrebi si tu cate ceva, referitor la pozitia pentru care aplici (cum va arata o zi din viata ta, daca e cazul – de ca a plecat ultima persoana de pe acest post, etc). Acest lucru denota interes, ca stii sa iti faci temele, si ca esti o persoana dedicata.
Sfarsitul
Ultimul sfat, dar nu cel din urma, ar fi ca la sfarsitul interviului sa ii strangi ferm mana intervievatorului, sa ii multumesti pentru oportunitate si sa il/o anunti ca astepti un raspuns din partea lui sau a ei, indiferent daca vor decide sa te angajeze sau nu.
Cand ajungi acasa, trimite-le un e-mail in care sa le spui ca apreciezi timpul pe care ti l-au acordat, si interesul manifestat. Acest lucru sustine impresia buna de la interviu, inclinand balanta in favoarea ta, fata de alti candidati.
Mult succes !