EN:
(pssst… scroll down for Romanian)
Flaws. If you have 'em, flaunt 'em. No, but seriously now, we all have flaws, and those who say they don't… well, their biggest flaw is lying to themselves.
I can start a list, counting all my imperfections and shortcomings, and I wouldn't be done by next week. I'm not perfect, but who is? I mean, sure, you will easily find people on Instagram with perfect planned feeds, but that is not perfection.
So let's start breaking them down, one by one. Well, not one by one until the last one, because that would take a month.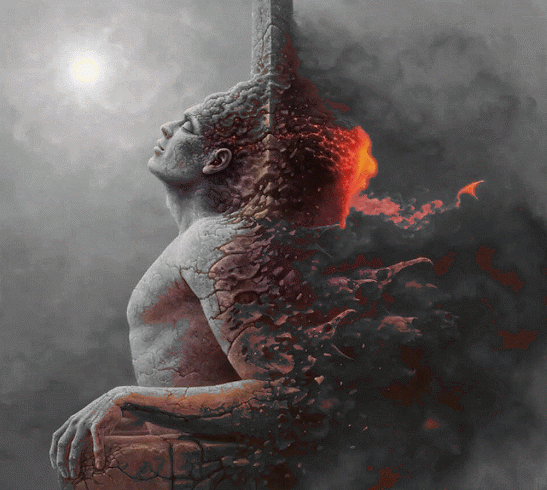 I have a mad temper. I'm a volcanic type of a  person, and I will get mad in a heartbeat, but it will also pass just as fast. Too bad most people run away, scared and in tears (I'm joking, of course, I'm not Cruella De Ville) and never get a chance to see that once my inner self erupts, I'm actually a nice person. And most of the time I feel really bad for bursting out.
Sarcasm. Oh, Lord, I can't control myself. I could be in the worst situation, knowing that I should keep my mouth shut, and what do I do? Snap a comment. Let me put it this way: if someone had me at gunpoint, I would say "Whatcha gonna do, shoot me?".
It's like the sarcastic side of me has an override button, which gets violated in situations when it shouldn't.
To top my personality off, I'm clumsy. And I don't mean that in a "oh, whoopsie, I dropped my book" kind of way. No. I mean it in an "I spilled diet coke on my laptop while reaching for a napkin to clean the nail polish off of my phone" kind of way.
I swear, my parents would make jokes about me, while I was in middle school, that I was able to trip and fall while wearing sneakers (not in heels) and walking on a perfectly straight surface. Yeah, I trip on my own feet, so what?
And while that may seem cute, and guys might find it attractive when a girl is clumsy and needs help, trust me, there are only so many times you can knock your boyfriend out because he was leaning in for a kiss and you wanted to point at something.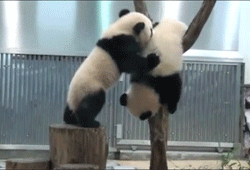 Last (but certainly not least), I am a chronic procrastinator. BUT, I'm recovering. I'm a recovering procrastinator. Yes 🙂
I have my brilliant moments, when productivity comes and swoops me off my feet, and those are amazing days, when I get things done (like today, when I've already written my next 3 blog posts, brainstormed for the next month, wrote down ideas for my Instagram – shameless pat on my own back), but sure enough, once in a while, procrastination hits me like a hammer.
What is that? A new youtuber is trending on YouTube? Well, I'd better watch all their videos, comment on each of them, stalk them on Instagram and on all other social media platforms. How could I miss out on trending stuff?
What? I need to study for my exam, which is tomorrow? Alright then, I'd better clean my entire house, go groceries shopping, cook for the entire week and, while I'm at it, buy some new office supplies – because I can't study without exactly 16 shades of highlighters.
And this example is particularly funny for me, because cleaning and cooking are always chores, until I have something very urgent and important to do, at which point chores start looking really appealing.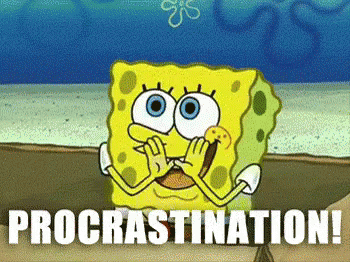 All in all, though, I have already started my mission of accepting my flaws, and trying to improve them one day at a time. Sure, there will be Saturdays when I wouldn't do anything else rather than stay in bed with my cat and eat pizza (= Caturdays), but you can bet that Sunday to Friday I will do my best to keep my mouth shut in delicate situations, manage my temper better than the day before, and even write that paper which is due next week.
What flaws are you working on fixing?

---
RO:
Defecte. Daca le ai, arata-le! Bine, serios acum, cu totii avem defectele noastre, iar cei care spun ca nu au…. principalul lor defect este acela ca se mint singuri 🙂
As putea la fel de bine sa incep sa enumar imperfectiuni si defecte, si tot n-as termina lista pana saptamana viitoare. Nu sunt perfecta, dar cine e ? Sigur, daca dai un search pe Instagram vei gasi cu siguranta (si cu usurinta) persoane cu un profil impecabil, dar nu asta inseamna perfectiunea.
Asa ca, sa le luam pe rand. Bine, nu pe fiecare in parte pana la ultimul, pentru ca cine stie cat va dura?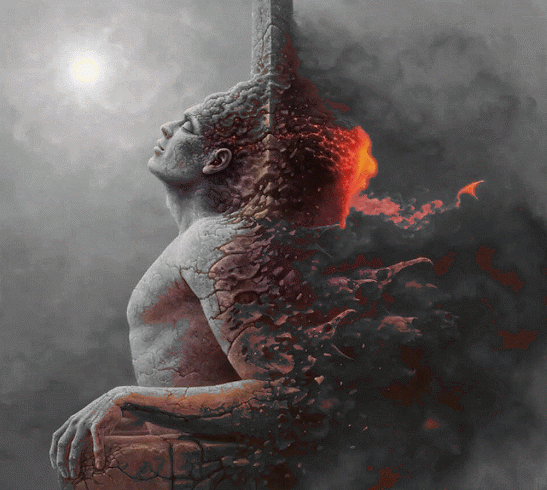 Am un temperament ingrozitor. Sunt o fire vulcanica, si imi va sari mustarul intr-o secunda, dar imi va trece la fel de repede. Pacat ca multa lume fuge mancand pamantul (glumesc, nu sunt chiar Cruella De Ville), si nu apuca sa vada ca, odata ce trece « furtuna » , sunt o persoana chiar ok. Iar, de cele mai multe ori, ma simt foarte vinovata ca am rabufnit…
Sarcasmul. Oh, doamne, nu ma pot controla. As putea fi intr-o situatie critica, stiind foarte bine ca ar trebui sa imi tin gura inchisa, si ce fac ? Un comentariu sarcastic, normal. Lasa-ma sa-ti explic altfel : as putea fi amenintata de cineva cu un pistol, si eu tot as spune « Wow, ce-o sa-mi faci, o sa ma impusti ? »
E ca si cum jumatatea sarcastica din mine are un buton de override, care ajunge sa fie violat, efectiv, de fiecare data cand ar trebui sa imi tin gura.
Colac peste pupaza, sunt impiedicata. Si nu ma refer la modul dragut, adorabil, « oh, vai, mi-am scapat cartea pe jos ». Nuu… Ma refer la modul « am varsat suc pe laptop pentru ca incercam sa ma intind dupa un servetel ca sa curat oja pe care am rasturnat-o pe telefon ».
Jur, parintii mei faceau glume pe seama mea, cand eram mai mica, pentru ca eram in stare sa ma impiedic pe un teren drept, de propriile picioare. Da, ma impiedic de ele cateodata, si ce ?
Si chiar daca unii ar spune ca o fata usor impiedicata e adorabila si neajutorata, crede-ma ca exista o limita. De cate ori crezi ca iti poti lovi iubitul direct in nas, pentru ca el voia sa te pupe si tu ai vrut sa ii arati ceva, si el tot sa considere ca esti « adorabil de impiedicata » ?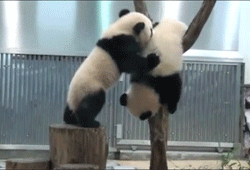 Ultimul, dar nu si cel din urma, aman lucrurile. DAR, ma tratez. Da, ma tratez 🙂
Am momentele mele de geniu, cand productivitatea vine si ma ia pe sus, iar alea sunt niste zile minunate, cand rezolv o gramada de lucruri (ca ziua de azi, de exemplu, cand am scris deja urmatoarele 3 postari, am facut un mic brainstorm pentru luna viitoare, am scris cateva idei pentru Instagram – dap, pot sa imi dau singura o steluta aurie pentru efort), dar cu siguranta, din cand in cand, voi amana totul pana in ultimul moment posibil.
Ce ? A aparut un nou youtuber ? Pai, atunci as face bine sa ii urmaresc absolut toate videoclipurile, sa comentez la fiecare in parte, sa ii urmaresc Instagram-ul si orice alta platforma Social Media pe care ar putea-o avea. Normal, doar n-o sa ratez ceva trending, nu ?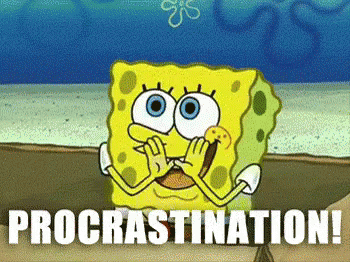 Poftim ? Trebuie neaparat sa invat pentru examenul de maine ? Ok, pai atunci ma voi apuca sa curat intreaga casa, voi cumpara ceva de mancare, ma voi apuca de gatit pentru toata saptamana ce urmeaza si, daca tot sunt la capitolul asta, as putea sa fac cumparaturi si la rechizite, pentru ca stim cu totii ca nu pot invata fara exact 16 nuante de marker.
Iar exemplul asta este funny in mod special, pentru mine, pentru ca niciodata nu voi privi curatenia si gatitul ca si activitati recreationale, dar cand am de invatat…. ce pot sa spun, iese bubulina-gospodina din mine.
Acestea fiind spuse, deja am inceput procesul de a-mi accepta defectele, ca sa le pot cizela si sa le pot imbunatati, pe rand. Sigur, vor exista sambete  in care voi prefera sa stau cu pisica in brate si cu pizza langa mine (Caturdays), dar poti fii sigur/a ca in celelalte 6 zile din saptamana voi face tot posibilul sa imi tin gura atunci cand trebuie, sa imi scriu lucrarea aia pe care trebuie sa o predau si sa am grija sa nu mai explodez ca un vulcan.
Tu ce ai vrea sa imbunatatesti la tine?