We all want a simpler existence, right? An easier life, less stress and overall a happier state of mind. No? is it just me? Well, if it's not just me, here's what I think we all should do in order to simplify our existence.
Reduce your belongings
Now, I'm not saying you should toss everything and anything in the trash can, but go to that specific space in your home which you know always get cluttered, and sort it out. Anything that doesn't bring you joy, doesn't help you in any way and is just taking up space – it needs to go. If there is anything you feel that might help in the future, and you don't really want to throw it away, keep it, but set a deadline: if 3 weeks have passed and you still haven't used it, it also needs to go.
Make yourself a priority
You'd think it's a no-brainer, right? But when it actually come to it, do you put yourself first? Make sure that all the decisions you are making are in your best interest. Also, when you feel like you are about to burn out, take a step back, take a deep breath and analyze the situation – maybe it's time to take a break from what you are currently doing, even if you are extremely busy, and give yourself some room to breathe.
Just as you can't pour from an empty cup, keep in mind that you cannot work yourself to the brink of exhaustion, expecting the same results you would get when being fully rested.
When in doubt, create a routine (and stick to it)
I may not know about you, but I sometimes get a feeling like I'm lost. Like, lost in tasks. I wake up in the morning, do the zombie-walk to the bathroom, take a shower, fix my face, and then do the zombie-walk again to my car and then to work.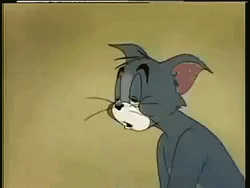 In contrast, when I get home, there seem to be a million things to do and not enough hours in the day. This is the part where I run around the house doing everything that needs to be done, only to go to bed and realize I forgot to take my makeup off, or my hairmask.
Ergo, routines. No matter how many things need to get done by the end of the day, it is set in stone that once I enter the bathroom in the evening, the night routine cannot be interrupted or skipped. It took a hell of a lot to stick to it, but now I can be sure that once I start, that task can only end with a good night's sleep (and not another chore or task).
Write stuff down
Need to make a doctor's appointment? Write it down. Groceries list? Write it down. Remembered you need to pack an extra meal for tomorrow at work? Write. It. Down.
Give your brain the space and tranquility it craves for, and don't clutter it with unnecessary information and reminders: this is why pen and paper were invented and, later on, the magical mobile phone – they can store that information, so you won't have to.
Be in the moment
Cliché, I know. But it helps. Being present and, most of all, being fully aware of the things you are experiencing exactly when you are experiencing them is a great thing. No picture can compete with that.
We've all seen the inspirational quotes with "gather moments not things", right? Well, they may not be so far from the truth 🙂